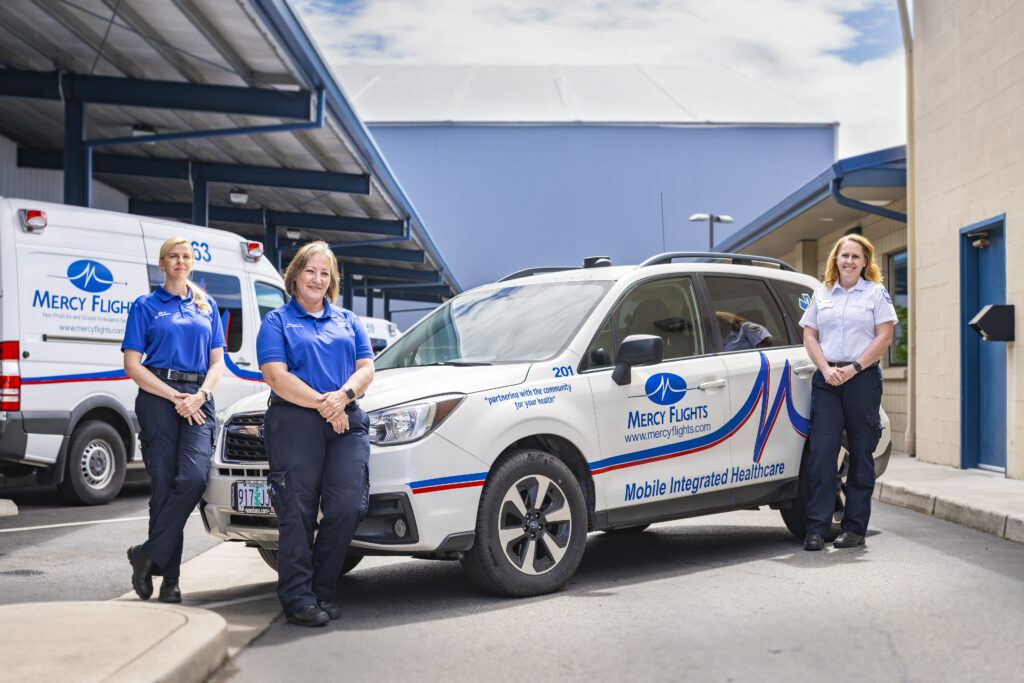 At Mercy Flights, we believe that every single member of our community should have the opportunity to be as healthy as possible. Our neighbors, who come to us from all walks of life, should expect to feel welcomed, included and safe, whether seeking or receiving care from us. Standing on the shoulders of our founders, it is our 70+-year legacy – and our calling — to serve every individual who needs our care and services with respect, dignity, kindness and compassion.
We believe that gender, physical ability, race, ethnicity, gender identity, sexual orientation, education level and income level should never be barriers to being healthy, yet we know they often are. Many groups – particularly racial and ethnic minorities, people living in low-income households and members of the LGBTQ+ community – are most likely to experience barriers to health and the care they need. As champions of health and wellness in Southern Oregon and Northern California, we strive to break down these barriers by providing excellent, compassionate care, free from discrimination and bias.
Mercy Flights is incredibly proud to be so deeply rooted in the communities we serve. We are committed to enhancing our region's emergency medical care and transport services and systems. We are passionate about bringing health services directly to our most vulnerable neighbors through our Mobile Integrated Healthcare program. We are excited to inspire local youth to explore careers in health care through our Mercy Flights Explorers program. We are honored to partner with other first responders and healthcare providers to create strong and equitable healthcare systems.
Our Mercy Flights team is committed to making sure that every one of our neighbors has the support they need to be as healthy as possible.