New helicopter begins serving Southern Oregon and Northern California residents March 28
Mercy Flights' new Bell 407 GXi aircraft was approved by the Federal Aviation Administration to be begin medical transports beginning March 28. The company's leadership announced the purchase of the rotor wing N973MF and celebrated with a ribbon-cutting ceremony in January of this year.
"This will be the first time in our history that we will be a two-helicopter operation with both N119MF and N973MF in service for our region," said Mercy Flights CEO, Sheila Clough. "Last week as we were conducting pilot training, we had both aircraft on the airfield together, one for a patient flight and one for a pilot training flight. What a beautiful sight under the full moon of the evening."
According to Clough, an extensive assessment conducted by Mercy Flights in 2021 helped determine that the additional helicopter would be a good investment as Southern Oregon hospitals improve their capacity to provide higher levels of tertiary care.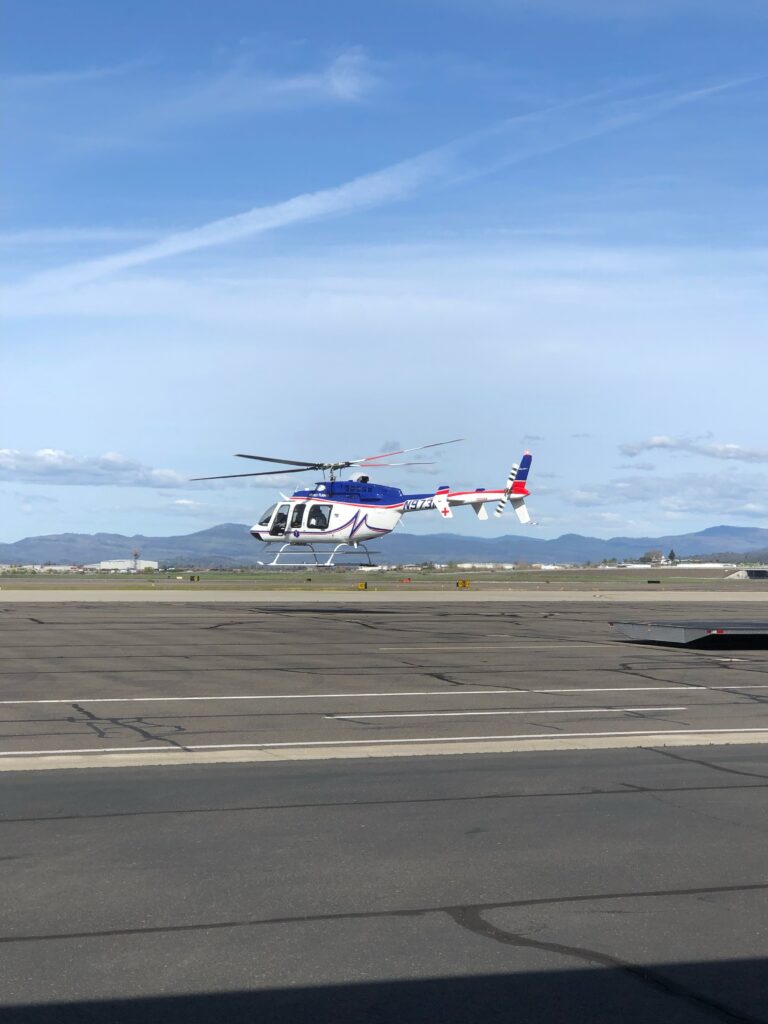 "We anticipate, in the near future, fewer flights to bigger cities like Portland and Seattle because our local healthcare partners are providing incredible care right here at home," said Clough. "What we needed in our region was additional capacity for transport to and between facilities and now we have it."
Clough added that the rural nature of Southern Oregon also makes expanded rotor wing transport the best solution for responding to more remote medical transport requests.
The new aircraft's tail number, N973MF, was selected to honor Mercy Flights' founder George Milligan's year of retirement with the FAA. Milligan founded Mercy Flights as the nation's first civil air ambulance company.
"We are so incredibly proud of our Southern Oregon roots, and we are committed to continuing Mercy Flights' legacy by investing in the health and wellbeing of our Southern Oregon and Northern California neighbors," said Clough.