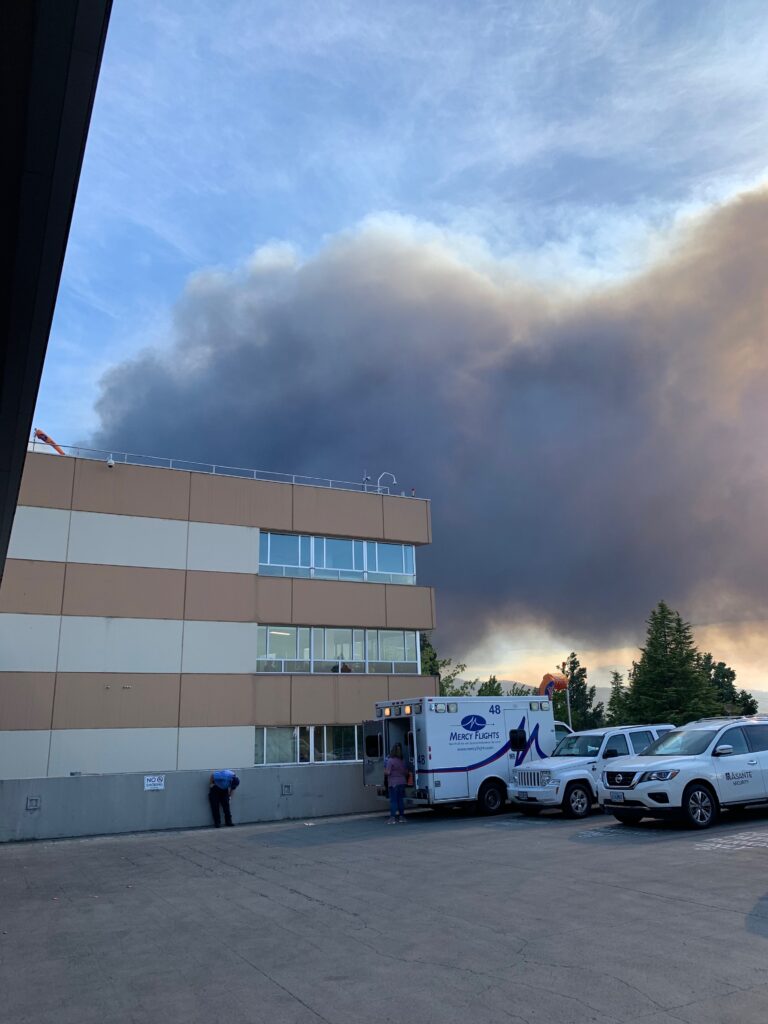 As of Tuesday, September 8 at approximately 1 pm, all Mercy Flights crews are fully deployed to support the evacuation of local residents as wildfires sweep the Southern Oregon region. While local fire department partners work to battle the blazes, all 18 Mercy Flights crews are providing medical care and transport to patients evacuating from Asante Ashland Community Hospital. In addition, the team is helping to evacuate other vulnerable neighbors, including the elderly and those with serious health risks as well as other marginalized residents.
"It's all hands on deck with our crews actively working in collaboration with our community partners to protect the safety and well-being of our communities," said Mercy Flights Chief Executive Officer Sheila Clough. "We continue to monitor staffing needs on a minute-by-minute basis and we're bringing in additional resources as needed."
According to Clough, the evacuations have also impacted at least 10 of Mercy Flights' employees.
"This team has done a remarkable job of mobilizing quickly to be there for our communities while also supporting each other as they take care of their own families and their homes are in danger. This is what they are trained to do, they shine during the most difficult of times and we're really seeing that," said Clough.
The team has been monitoring and planning for possible evacuations since the fires began. This morning, Mercy Flights leadership activated their incident command center and began deploying vehicles and crews to stand ready if needed.
As Asante Ashland Community Hospital began evacuating patients, the crews were fully deployed. Mercy Flights leadership continues to monitor and assess the situation and is also planning for the next 24 hours and beyond.