Oregon State Provider of the Year Award – Paramedic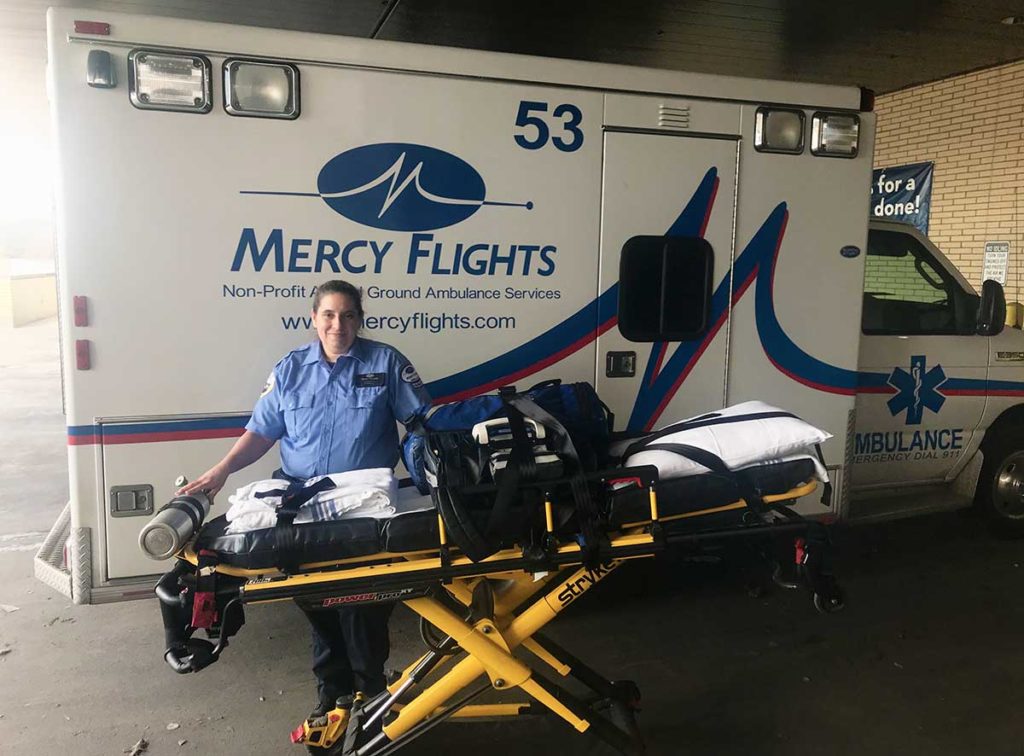 The EMS Provider of the Year Award honors an individual EMR, EMT, AEMT, EMT-I and/or Paramedic who displays exemplary dedication in his or her quality of patient care and service to their community.
This year's recipient: Shannon Roesler, Paramedic Mercy Flights
Shannon Roesler has been a familiar face in the Southern Oregon EMS community for 18 years. Throughout her career with Mercy Flights, Shannon has consistently been a positive force among her peers. She has consistently sought to spread her love for EMS by volunteering to act as a preceptor for new paramedics from community college partners. In this capacity Shannon regularly received praise for her patience and expertise at guiding young clinicians through the always challenging and often overwhelming process of becoming a Paramedic.
Over the past year Shannon has been a peer leader at Mercy Flights. Her colleagues recognize Shannon as having excellent clinical skills and knowledge, as well as providing exceptional customer service. Since the summer of 2017, Shannon has been mentor to two new paramedic students from area community colleges. Both of those students were successful in completing their programs due in large part to guidance Shannon provided during their internships. Shannon was able to work with both students to develop successful career habits that included seeking clinical improvement and striving for healthy work and home balance.
Aside from being an excellent preceptor, Shannon also excels as a senior paramedic on staff at Mercy Flights. She is often paired with new EMTs and is able to use her experience and time in the industry to provide leadership to her partners regardless of their experience level or background. Shannon continues to learn and grow her abilities within the pre-hospital emergency services. Given her career of service and her recent ability to take on new challenges and mentor young paramedics, Shannon is a worthy recipient of this year's Paramedic Provider of the Year award.